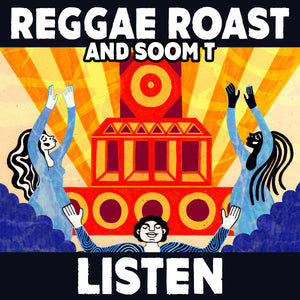 Listen - Reggae Roast & Soom T - Digital Download
Tax included. Shipping calculated at checkout.
We're excited to join forces with Scotlands finest female MC, Soom T on this unstoppable digital reggae stomper.

Soom's rapid flow, singjay style of MCing make her a unique talent and one of the most popular Artists in the UK.

We have also released the version for all you soundsystem heads & Selectors out there!